My Specialties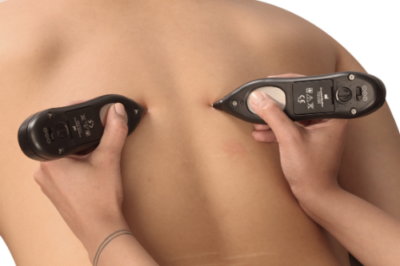 Dolphin Neurostim
Pain, especially chronic pain, can be an incredibly debilitating condition to experience. It is one of the most unpleasant experiences for any human being to endure and is the number one reason why chronic pain sufferers seek medical attention. Unfortunately, physicians and therapists have little to no formal training in chronic pain management.
Now there is a scientifically proven solution, the Dolphin Neurostim, that may provide significant relief for those suffering from pain.
Dolphin: New "First Response" to Chronic Pain
The Dolphin DC Microcurrent gently whispers at the body's fascia and nervous systems, soliciting a deep, healing response that reverberates throughout the entire body.
The Dolphin's stimulation is thousands of times less in strength than traditional AC TENS devices and is therefore far safer – and far more effective – in the treatment of chronic and acute pain. So effective, Dolphin has been called "microcurrent biostimulation" in the marketplace due to its added benefits on cellular physiology and growth.
The Dolphin Neurostim applies its unique stimulus to acupuncture treatment points that target specific pain conditions in the body. Dolphin-MPS protocols instantly reduce stress and naturally release muscles and endorphins to relieve chronic pain through the body. This multi-pronged effect on the body's nervous, muscular and endocrine systems is why the Dolphin-MPS works so quickly and so effectively on many chronic pain conditions where other approaches fail.